Joomla! 3.8.11 バグフィックスがリリースされています
バグフィックスの 3.8.11 がリリースされています。
Joomla 3.8.11 is now available. This is a bug fix release for the 3.x series of Joomla including over 35 bug fixes and improvements.
—
Joomla! 3.8.11 をリリースしました。これは35以上のバグフィックスを含んだリリースです。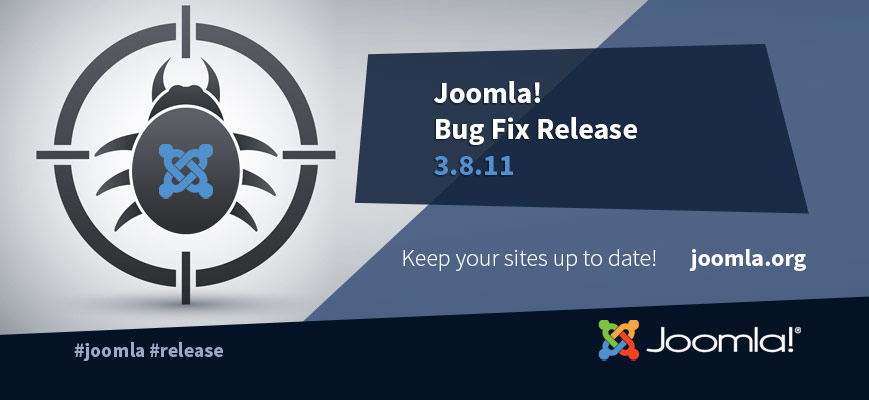 What's in Joomla! 3.8.11?

Joomla 3.8.11 addresses several bugs and improvements, including:

Fix for the Missing "Select Type" field in the Extensions Manager #20881
Replace the URL parameter "limitstart=0" by "start=0" when SEF is enabled #19452
Remove non callable array items from field categories #20093
Articles – Category Module: New 'showon' attribute for form fields #20950
Fix OpenSearch implementation #20937
Fix for tag filtering in Featured Articles view in administrator #21138
Fix for filtering Featured Articles by access level in administrator #21168
Media manager: relative paths for video files #21156
Com_menus: removal of useglobal attribute #21095
Multilingual Associations Component: fix associations in sidebyside view for contact and newsfeeds #21180

Visit GitHub for the full list of bug fixes.